How cognizant are you when it comes to your situational awareness? Here are vigilant behaviors you can take to be aware of your surroundings in public places.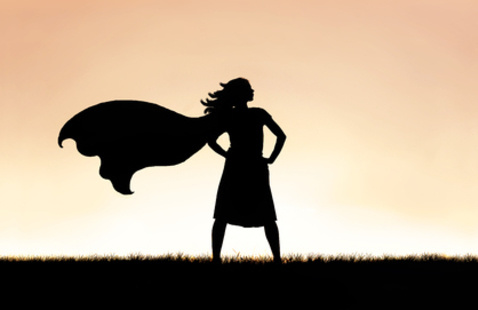 Do you want to make yourself less vulnerable when you go out in public? Want some advice on how you can be more aware in public spaces?
Fifteen percent of sexual assaults occur in an open public place. Meanwhile, another 10% of sexual assault crimes happen in enclosed public spaces.
But it doesn't end here. Read on for some situational awareness tips for your personal safety in public areas.
1.Reduce and Avoid Distractions
When you are in public areas, you need to be aware of your surroundings. Thus, put away your mobile devices and focus on where you're going. How can you be vigilant when you're distracted with your smartphone?
Replying to a text from a coworker can wait. If you need to take a call, don't take it while you're walking to your next destination. Stand at a secure spot on the sidewalk, put your back to a wall, and then take out your phone.
Don't forget to keep your eyes on your environment. Shift your position often so you can look past the extent of your peripheral vision. Taking a call is no excuse to become blind to your surroundings.
Speaking of blindness, another way to be more vigilant is to keep all your senses open. Don't listen to music so loud that all other external sounds are inaudible. Better yet, avoid wearing headphones or earphones while you're waiting for the bus or walking.
2. Acknowledge Your Strengths and Weaknesses
To keep yourself safe, you first need to know yourself. Are you a small and agile person or are you tall and intimidating? Do you have the ability to fight back or would you be safer running for help?
Consider your past experiences and your skills. If you play sports or stay in shape, you may have better chances of escaping a single attacker. If you are on the heavier side, it may be better to call for help than attempting to escape an aggressive assailant.
Do you have an injury that will prevent you from running in case of an attack? Do you have a soft voice? If you do, carry a whistle to call for others' attention instead.
Know where you have the advantage and where you are at a disadvantage. This knowledge will help you prepare an escape strategy. Make sure your strategy matches your physical capacities, resources, and more.
3. Make Yourself a Difficult Target
There are some ways to make it so that you don't become an easy target. First of all, body language says a lot. Keep your head up when you go out and walk with purpose.
When you can, observe random pedestrians in the street. Note how it's easy to spot the ones who got lost, who are looking for something, and who knows where they're going. Now, consider your body language when you are in public areas.
Another way to make yourself a difficult target is to avoid dark, isolated areas. Don't make it easy for crooks to corner you. Stay in open spaces where many people are as well.
Are you in a rush to get to work or another appointment? Better not take the shortcut in the alleyway. It's better that you be late for your appointment than assaulted in a corner alley.
4. Trust Your Gut
Here's a more intuitive personal safety tip: trust your gut feeling. Our human instinct is a mysterious but powerful thing. All we know is it exists to protect us from danger.
Does a place or an area feel wrong to you? Don't ignore your instinct for any reason. Get out of there and look for another route instead.
Your instinct is your internal warning signal. Don't ever ignore it. Better to be overcautious than to confirm the bad gut feeling firsthand.
5. Practice Predicting Possible Incidents
This tip ties in with the previous one. When you have a bad feeling that something bad might happen, start preparing for it. Play out every imaginable outcome in your head.
It's always good to prepare for the worst yet still hope for the best.
Think of who you could bump into when you turn a corner. Ask yourself what would happen if you got attacked and reacted in different ways.
Try to make this a habit. You'll find it may help you out with more than being vigilant in public spaces. Being able to foresee events can help you think of solutions for your daily problems in advance.
Start with small calculations but do it often. In time, you would be able to think of many different outcomes from a single event within a few seconds. As a note, don't overthink anything or you might get caught up in your own mind.
6. Situational Awareness Is Observing Your Surroundings
In 2015, the FBI recorded almost 285,000 robbery cases and over 94,000 rape offenses. More than 113,00 robberies happened in the street or highway. Being a victim of any form of assault can be a traumatizing experience.
To avoid this event, being aware of your surroundings is always a good idea. Learn to read people and observe their behavior. Suspicious behavior is easy to spot if you know to look.
You won't see a person's malicious motives at first glance. At times, there is a timeframe when they are getting ready to do the misdeed before they do it. This is how shoplifters get caught before they get the chance to leave the store, for example.
Another means of being aware of your environment is to familiarize yourself with it. If you are in a new place, get to know the location. The first thing you should find out is where the nearest safety and security responders are.
7. Carry Items for Self-defense
Is a stranger making you uncomfortable by crowding your personal space? Has someone been tailing you for a while now no matter how hard you try to shake them off? Is saying "no" or "go away" not working?
In cases like this, it's time to react more actively.
There may even come a time when you get targeted no matter how vigilant you are. A good precautionary measure is pocketing pepper spray at all times.
Using pepper spray is the best non-lethal means for self-protection. It's legal in all 50 American states, too. The catch is that some states have restrictions on the sizes and types of pepper spray.
Vigilance Is Your Shield and Weapon
That's it for our tips on situational awareness safety.
The world is a beautiful and savage jungle. Yet, there is no reason for you to be afraid of it. All you need is to prepare for its viciousness.
With the knowledge we imparted, we hope you stay safe out there. If you are looking for similar reads like this, check out our blog page. You can also visit our page for self-defense products and more. Remember, situational awareness is basically knowing what is going on around you.
We sell stun guns, personal alarms, and more. Explore our self-defense product videos when you can. If you have further inquiries, feel free to contact us!
Pretty Asian woman, standing in an underground train station, looking around, waiting for her train to arrive at the platform